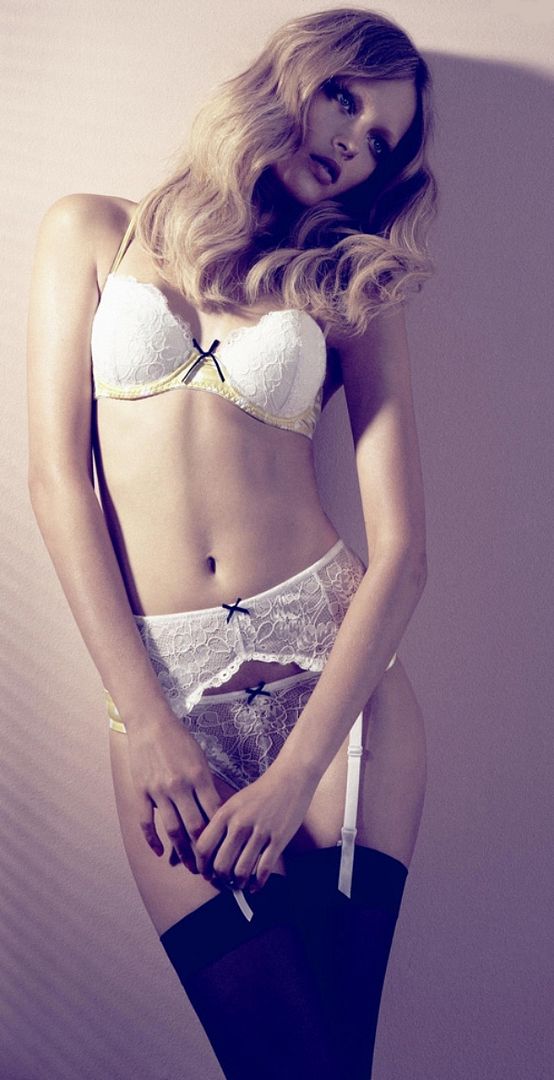 Blush Lingerie
Written by
Ren
Blush Lingerie have released their Spring 2010 lookbook. Gorgeously shot and featuring model Olga Maliouk, the colour palette of mostly whites and nudes is broken only by some wickedly cute gingham and tuxedo-inspired black and white pieces. As well as the usual two piece sets, the range features stunning one piece garments as well. Using luxury fabrics, the designs are elegant and classic and the cuts exude comfort, which makes us confident that certain pieces from this collection could make the transition from underwear to outerwear.

Written by Tania Braukamper

If I were to add some pieces from Hopeless's 2010 collection to my wardrobe, there would be little hope of it staying hidden. And why should it? Lingerie as outerwear is as prominent as ever, and these darling nautical-themed pieces would be totally perfect for it. If you've taken the time to peruse our hot pants trend report you'll also recall that high-waisted, vintage inspired and nautical hot pants are a great interpretation for Spring 2010, so there's yet another excuse to double Hopeless' knickers up as shorts.